Essay About Friends Death
Zunris
/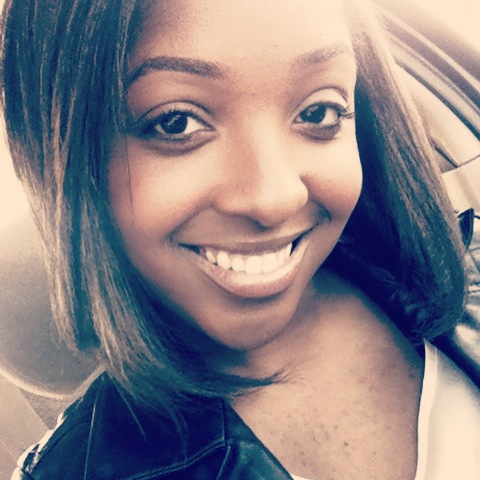 by Chloe Mondesir
She was more than a best friend. As an only child, she was the sibling I never had. I lost her on my third day of high school. I wasn't ready for her death but at 99 she moved on anyway. I found myself alone and against the world in the foreign place called high school. But in the years since, I reminisce on the unique influence of my great grandmother's presence in my life then and even now. Her death devastated me but the experience of pulling myself up from my grief prepares me for my future more than anything else.
Her name is Mildred and I can still see her in my present. Her smile, slowly opening up leading the way to the rest of her golden face; her plump, petite body relied on her wooden cane but her impact on our family for generations was larger than life. I would walk into a room: "Chloe darling," she'd say. No one ever made me feel so special just by saying my name.
We played every game together: dolls, and dominoes. We went many places together, from grandma's backyard to Atlantic City. Today most of my high school friends see me as an older, wiser soul. I need not wonder why. It grows out of the experience of having a close companion, or really a girlfriend, so many years and three generations apart from me. Mildred's influence touches the lives of so many people I interact with today. My friend, Brittany, came to me last year more stressed than ever. Her father died as she was juggling junior year academic pressure with comforting her mom who, after the death of her husband, didn't want to be left in the house alone. "Brittany darling, we'll work it out." The Mildred in me spoke loudly as I helped Brittany face her own grief while brainstorming hobbies and activities that would help her mother get beyond the pain.
Yet I was trying to grow beyond my own pain without Mildred. I felt like I was starting life over. In my sophomore year, I was still numb. Where was my passion? I was a dancer since three, yet I was not moving in the same way anymore. Always on honor roll since elementary school, I suddenly found myself at rock bottom upon receiving a letter for summer school registration to retake trigonometry. Clearly things decayed to their worst. "Chloe darling," I thought to myself. I refocused my life and decided to join the school's bereavement group and I became a new person. If summer school was an opportunity to get back on track with my work, I wanted to give myself the opportunity to address my grieving. I didn't want to hit rock bottom again. I know the roots of a great part of this wisdom flows from my best friend.
In the beginning of my junior year, I sat in a room full of strangers. "So everybody go around the room and introduce yourself and share who you've lost." I felt like everyone stared at me. Again, even amongst a group of people in similar circumstances I felt different and alone. I uttered something. I can't remember those nervous words to this day. I just wanted to get through the moment.
The first few sessions were slow. By mid year, I was comfortable and the question became "So how do you feel about your loss now?" Finally after some time, something seemed to change for me. "I feel like this has helped me. I no longer feel as burdened being able to just talk about her as before. I feel better about the loss now." I could see everyone was taken aback, as was I. In that moment, I suddenly saw the value of time and therapy. I knew then that the entire time I struggled to be comfortable in this group of strangers was necessary for me to reach this fluid stage in my life. I found my future, ambition, and passion in that room. I want to be a psychologist.
Shortly after the confidence boost set in, I found myself dancing again, expressing emotions that were sometimes just unexplainable. I tried out for the dance team. However, this dance team wasn't in my comfort zone. I grew up with powerful art forms like ethnic dance. Now I needed to master the refined technique of Ballet in weeks. It was overwhelming but I quickly realized the fight inside of me for so long. I would be the only push I would need to get through the audition. First in my beginning stance, and suddenly in my last, I knew I had done what I needed to make the team. Sure enough I found my name in the last spot of the new dance team's roster. This was the finish line of all my experiences thus far, from loss to struggle, and from struggle to success.
Every source of pain and resentment that I once felt, I learned to fuel for my growth indefinitely. I understand the importance of sharing with people, being honest with myself, and the significance of commitment in everything I do. I am better, stronger, more able and willing to grow. Now here I am, ready to share it all with you.
Chloe Mondesir began her freshman year at Spelman College in September. She is a 2012 graduate of St Francis Preparatory School in Queens.
Follow Write for the Future on Twitter: www.twitter.com/write4thefuture
Free Essays brought to you by 123HelpMe.com
Death of a Friend
Last summer, a fifteen year old boy was enjoying the bright summer day with three of his friends. It was the 8th of July, and it started out as an ordinary day. The sky was as blue as can be, and the birds and trees made the beautiful surroundings complete. The four boys were hanging out in the Creek behind the tennis courts. They were "boys being boys" exploring the local stream and its adventures that were waiting to be unraveled.
The boys were hanging out at the side of the creek where it was like a miniature canyon wall. They decided to dig into it to make a seat for each of them that day so they could have a place to sit. Around 5:15 p.m., Jordan Tibbetts was sitting in his indentation when the wall of the creekside collapsed on him. One of the boys was taking a drink at the time when the other two instantly dashed for the ton of dirt piled over their friend.
When we were young, many of us watched cartoons. Some of the favorites were "Teenage Mutant Ninja Turtles" and "Power Rangers." These have one theme in common. It is "good versus evil and the good always wins." Growing up with these kinds of cartoons produces a mental picture that we cannot get hurt. We believe that good can not be harmed and death is only for people that are evil or have committed crimes. Even as we got older around the junior high school years, death to "one of us" never seemed possible. Many may say that they understand death, but most do not realize that it is the termination of life, forever.
Around my earlier teen years, I started to discuss with my friends how "weird" it would be if one of us were killed. We were all freaked out about it, but never thought it would happen. It was just something that we brought up and did not think about much after. Last summer, I unfortunately understood how it would be "if one of us was killed." The day that Jordan died, I was at Red Rock hiking with some friends from another school. The last thing that could have crossed my mind was my long-time friend dying. About the time that we were driving home, my friend was being uncovered from dirt. Around 9:30 p.m., I received a phone call from my friend's mom next door. She said, "George, I have some sad news. Jordan Tibbetts died."
"What? Jordan Tibbetts?" was all I could manage to say. When she said yes, she had to go because she needed to call more people (her son was at the accident). There is something unexplainable about death. I did not cry when I hung up the phone. I stood there in my room in painful awe. My parents asked me who it was on the phone and I said, "Jordan died." Right when I said "died," the very instant that I said it, tears started to fall uncontrollably. I remember it like it was five minutes ago. Just saying that stabbing phrase hit me like a million bricks.
The death still has not sunk in. Many times I expect to see Jordan at school and he is not there. Recently when I wanted to invite people to my birthday party, I was mentally thinking who I was going to call and when I thought of Jordan, it was pretty painful. I have known him since preschool and he always went to my parties. It is hard to say that he is gone, and I do not talk about it much to people. When I do talk of him, it is not to receive pity or sorrow, but more to remember a great person.
The weeks after Jordan passed away, I spent an ample amount of time thinking about what he never got to do and the time we spent together. I realized that I could never recall him angry or stressed out. It is because he enjoyed life and had no embarrassments or regrets about what he did. It made me wonder about myself and about my attitude in life. I have tried to be laid-back like him and spend more time enjoying life.
Jordan's death has brought me to a more realistic world. When I see a show or movie that has death, I think of the families and friends of the fallen one and how they are feeling. It has left me less innocent realizing that death is possible for anyone of any age, gender, "good" or "bad." Now I think of life as a period of time that we are given to make choices of living life to the fullest or wasting it complaining and being lazy. If we waste our time on earth, no one is going to give it back or pity us. On the other hand, if we make the best of it, then our time here is worthwhile. I have talked to the three people that were at the accident. We discussed how we never said goodbye or said things that we would have wanted to say. It is an unfortunate thing to learn a lesson through death of a loved one. Saying things to loved ones while they are still with us is probably the greatest lesson I learned out of it. I am a little bit more cautious when doing things and realize that pain and death is possible for anyone. Life is precious, and it is ours to spend.
Partner sites: and Free Essays and Term Papers